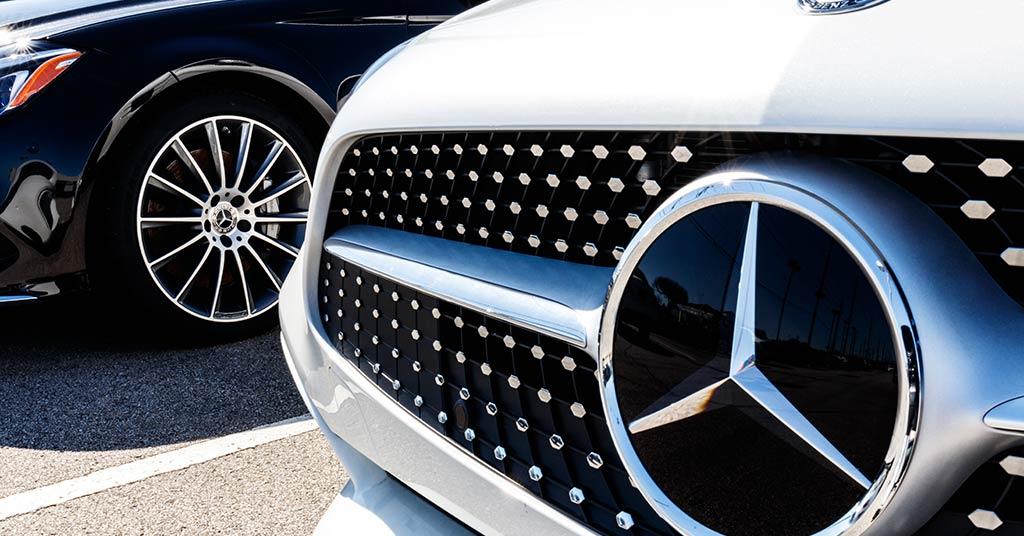 Mercedes-Benz is a luxury automotive marque that's instantly associated with build quality. However, design excellence, technological innovation and advanced engineering come at a price.
Along with a heady new car sales figure, Mercedes-Benz parts and spares have a reputation of being amongst the most expensive on the market.
Why Mercedes-Benz parts are so expensive
Mercedes-Benz prides itself on manufacturing its own parts in Germany.  That means that the high costs associated with the use of premium quality materials, precision manufacturing techniques and specialised labour is passed on to the consumer.
According to a recent survey, Mercedes-Benz owners can expect to spend an average of about R16 700 a year on vehicle maintenance.
It's not only the manufacturing process that's driving up the price of replacement parts in South Africa.  The market dominance of the dealerships, who like to portray themselves as the only legitimate sources of Mercedes-Benz spares and parts in the country, is leading to a free-for-all.
Dealers are charging hefty prices for original equipment manufacturer (OEM) automotive spares… and are justifiably getting complaints from irate motorists.
A solution is to bypass the OEM automotive spares heist and source more affordable Mercedes-Benz parts from a reliable independent supplier instead.
Tips for sourcing the Best Mercedes-Benz parts
To minimise the risk of buying inferior parts that are prone to failure or that could even compromise your vehicle's performance and safety, it's best to follow these guidelines:
buy only from a reputable supplier with a physical footprint
opt for new parts and spares over secondhand components
compare prices at multiple suppliers.
opt for parts that comply with OEM specifications
check that parts or spares are sold with suitable warranties.
Where to buy quality Mercedes-Benz parts
Masterparts is a leading supplier of Mercedes-Benz parts and components in South Africa. We stock an extensive range of quality aftermarket spares for all the luxury Mercedes-Benz series, along with the Vito, Viano, Sprinter, Atego and Actros models.
You can order the spares you need online, or at any of our Masterparts branches in the Western Cape, Kwa-Zulu Natal or Namibia.
What parts do we stock?
We offer just about all types of Mercedes-Benz parts and spares, with the exceptions of body panels, mirrors or lights – which we don't stock.
For example, we stock a comprehensive range of Mercedes-Benz:
air, oil, fuel and engine filters
brake pads, rotors and discs.
timing belt kits.
spark plugs.
water pumps.
power steering kits.
On the rare occasion that we don't have a part in stock, we can order it for you at no extra cost.
Cost of our Mercedes-Benz parts
Typically, our Mercedes-Benz parts and spares are cheaper than those available from local dealerships – but that doesn't mean compromising on quality. We deal with original equipment manufacturers (OEMs) and suppliers specialising in Mercedes-Benz, and many of the parts we offer are identical to those sold by dealerships.
If you're looking for the best source of affordable Mercedes-Benz parts, contact us and we'll be happy to help.
At Masterparts, we pride ourselves on offering the widest possible selection of auto parts online and off. Contact us if there's a part you need and we'll be happy to help.