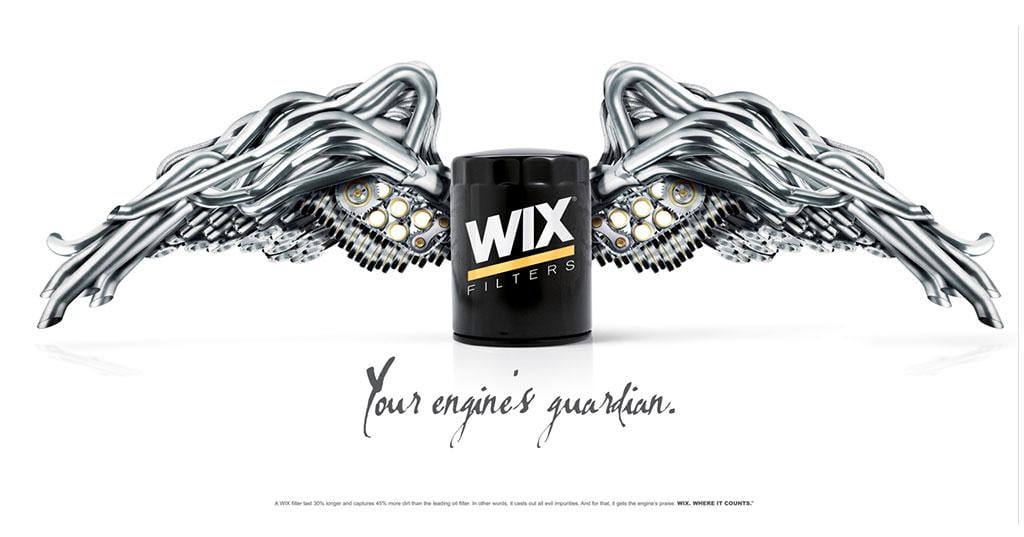 Masterparts are proud stockists of a wide range of Wix filters.
Since 1939 WIX has driven product innovation at every turn. Most famous is the spin-on oil filter, a design that it invented and patented in 1954 and subsequently became the standard throughout the world.
With deep manufacturing roots in Gastonia, North Carolina in the United States, WIX manufactures filters for everything from family sedans to mega-ton earthmovers, from light duty oil filters to revolutionary oil filters for big rigs. Filter maintenance is the foundation of maintaining a vehicle's fuel economy and overall health. WIX oil filters increase engine life, because their technologically advanced construction captures 45 percent more dirt and lasts 30 percent longer than the other leading brands. At 9 pleats of media per inch, WIX air filters capture more engine killing contaminants. A high-quality fuel filter is more important than ever for protecting today's advanced fuel injection systems, allowing an engine to run trouble-free.
When it comes to the aftermarket, quality is everything. Fit, form and function must be as good as or better than the specifications set by original equipment manufacturers (OEMs). Anything less is unacceptable. Quality is built into all WIX products, originating with research and development and carrying through with manufacturing best practices, quality assurance testing and on-the road performance assessments. WIX engineers continuously validate quality with daily production auditing and testing in high-tech facilities.
WIX is commited to continual product and process improvements, affirmed by its support for internationally recognised quality certifications. WIX manufacturing plants strictly adhere to internal technical product specifications, as well as the standards of ISO/ TS 16949 and ISO 9001, OEMs, manufacturers and SAE. WIX has formed strategic partnerships around the world to provide its customers with the best quality and the most price-competitive offerings possible. Whether it's a green field plant in Eastern Europe or a joint venture in Asia, WIX consistently maintains the same high standards for every product in its portfolio of industry leading brands.
Regardless of the language, the WIX message is clear: If it is supplied by WIX, it's the best you can buy.
At Masterparts, we pride ourselves on offering the widest possible selection of auto parts online and off. Contact us if there's a part you need and we'll be happy to help.